Services
Offering therapy services for adults in California via Telehealth
Session Format: Individual
Demographic Specialty: African American, Multiracial/Mixed ethnicity, Christian, Women
Online Sessions Available: I offer Telehealth services through the EHR system Simple Practice. More information on Simple Practice is on my Simple Practice  website:  https://briana-gonzalez.clientsecure.me/
Treatment Specialties: click here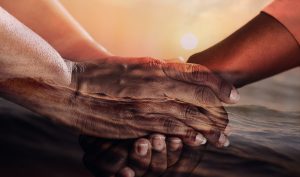 I work with a range of clients that present a variety of unique circumstances. Additionally, I have specific passions on assisting clients facing the following specific issues:
Adult survivors of childhood trauma and helping survivors become trauma-informed
BIPOC (Black, Indigenous and other persons of color) who have carried with them racial trauma and burdens placed by the constructs of white supremacy
Christians who have gone through abuse, hurt and isolation that occurred within the Church
Multiethnic/mixed-identified adults who, along with racial trauma, have challenges in finding comfort and security in their racial/ethnic/cultural identity
Adults who were parentified as children and are having a difficult time getting out of this pattern in their adult life.
The passions above are not meant to be exclusive, and as aforementioned, I work with a variety of adult clients who present with various concerns they would like help with.
Rates & Insurance
Rates:
 Session Fee: $120
Sliding scale is available down to $100 a session, upon discussion of qualification.
Insurance:
I am not currently accepting any insurance plans and am completely private pay. However, I am able to provide a superbill to persons who may be interested in this option. A superbill is a receipt of services that I provide to you that you can submit to your insurance carrier after you have paid. Your insurance company determines whether or not they will reimburse you and how much they will reimburse. If this is an option you are interested in, please review your insurance's policy on this matter.
Payments
I accept credit/debit card, which will be charged through your secure and confidential Simple Practice account. I will also accept payment through Venmo.
---
Please note the cancellation policy. If you do not show up for your scheduled therapy appointment, and you have not notified me at least 24 hours in advance, you will be required to pay the full cost of the session.