Welcome
The path to emotional healing often begins with feeling heard.
Trauma, shame, guilt, fear…at some point in our lives, these hurtful experiences may have impacted us in many different ways.
Maybe we experienced a traumatic event that left us silenced and fearful. Maybe we were raised to believe that our thoughts and feelings do not matter, which may have lead to not being validated when we needed it the most. Maybe we felt guilt and shame due to having needs, and it left us in an endless cycle of people pleasing and not living for ourselves.  Maybe oppressive systems set in place against many of us continues to make life feel as if we can never get ahead due to consistent injustice, unfairness and silencing.
Or perhaps, we feel depressed without understanding why, anxious about what the future holds, difficulty coping with big life transitions, and/or trapped in the trauma of the past that seems to come up in our memories in moments where we just crave peace.
The impact of these experiences affect us deeply, leading us to feel constantly triggered, hopeless, isolated, lonely, and just plain tired.
If any of the issues above resonated with you, you are not alone.
There is good news: help is available and your voice is not only valued, but also desired to and worth being heard.  Asking for help, having the space to speak unapologetically about what is going on inside, and facing those things that have made emotional healing so difficult are huge, significant and empowering steps you can take to finally achieve the hope and healing you desire.  The more support you gain, the better equipped you will be to take on bigger challenges and achieve desired results. As a therapist, I strive to listen, learn, and validate in order to help identify your desired needs to heal and transform into a healthier version of who YOU want to be.
---
Please contact me to schedule a free 15-minute initial consultation.
[562-452-3346]     |     Send Email
I look forward to helping you make the first step toward your well being.
---
The Benefits of Therapy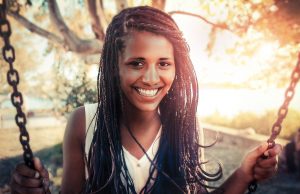 Psychotherapy can be an effective tool in providing you with the necessary support and guidance to overcome the challenges you face. By seeking therapy, you are taking responsibility and action to change what no longer works in your life. Many studies have shown throughout the years that psychotherapy is an effective form of treating and managing mental illnesses and other emotional disorders.
As an experienced licensed clinical social worker, it is my honor to assist you in exploring your core issues and move toward a healthy, fulfilling life. I utilize a variety of approaches including  Cognitive/Cognitive-Behavioral,  Attachment, Multicultural, Person-Centered, Psychodynamic, and Psychoeducational. I will work with you to create a treatment plan that is customized to meet your unique circumstances.
My approach will depend on your needs and personal goals. Additionally, I fully believe that personal empowerment comes along with understanding your hurts and needs, which may also affect your treatment goals. I strive to listen, learn, and validate in order to help identify your desired needs to heal and transform into who you want to be in life.